Summer in the Ötztal valley
Summer in the Ötztal valley offers everything both pleasure-lovers or adventurers could wish for. Original landscapes, imposing mountain worlds and dreamlike natural landscapes are the perfect environment for your summer holiday. Countless mountain peaks, numerous mountain bike tracks, cool mountain lakes and much more await you.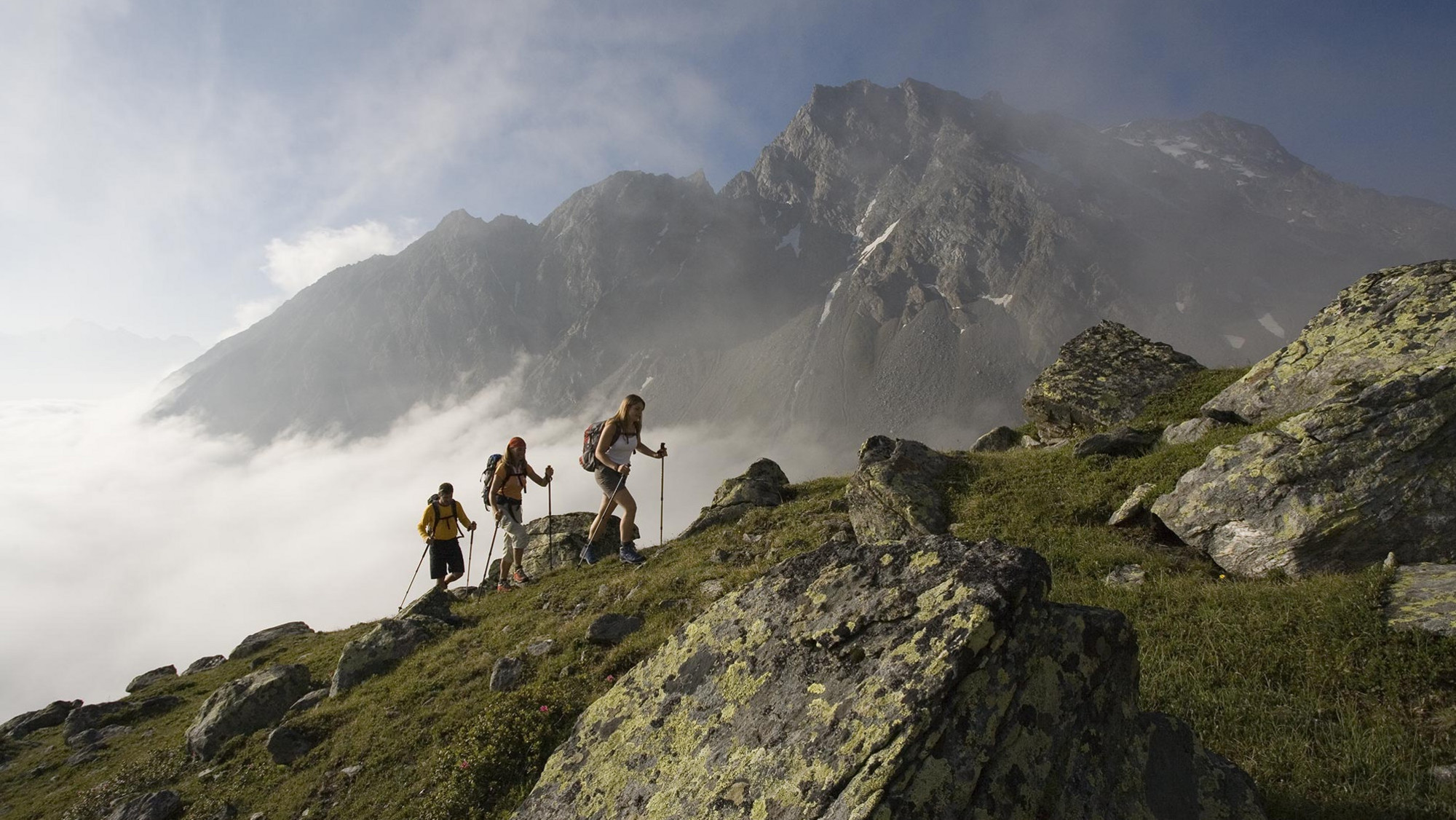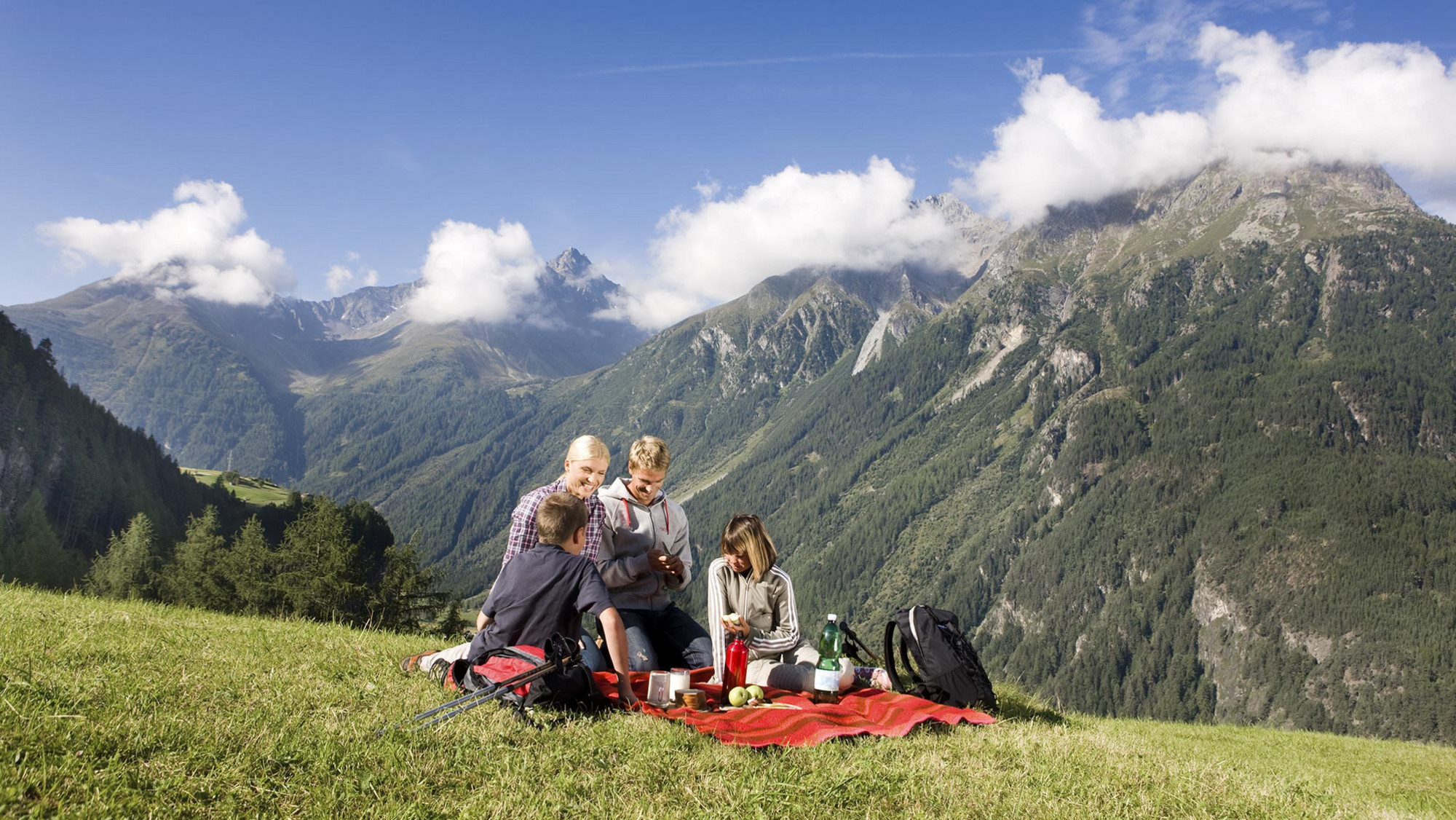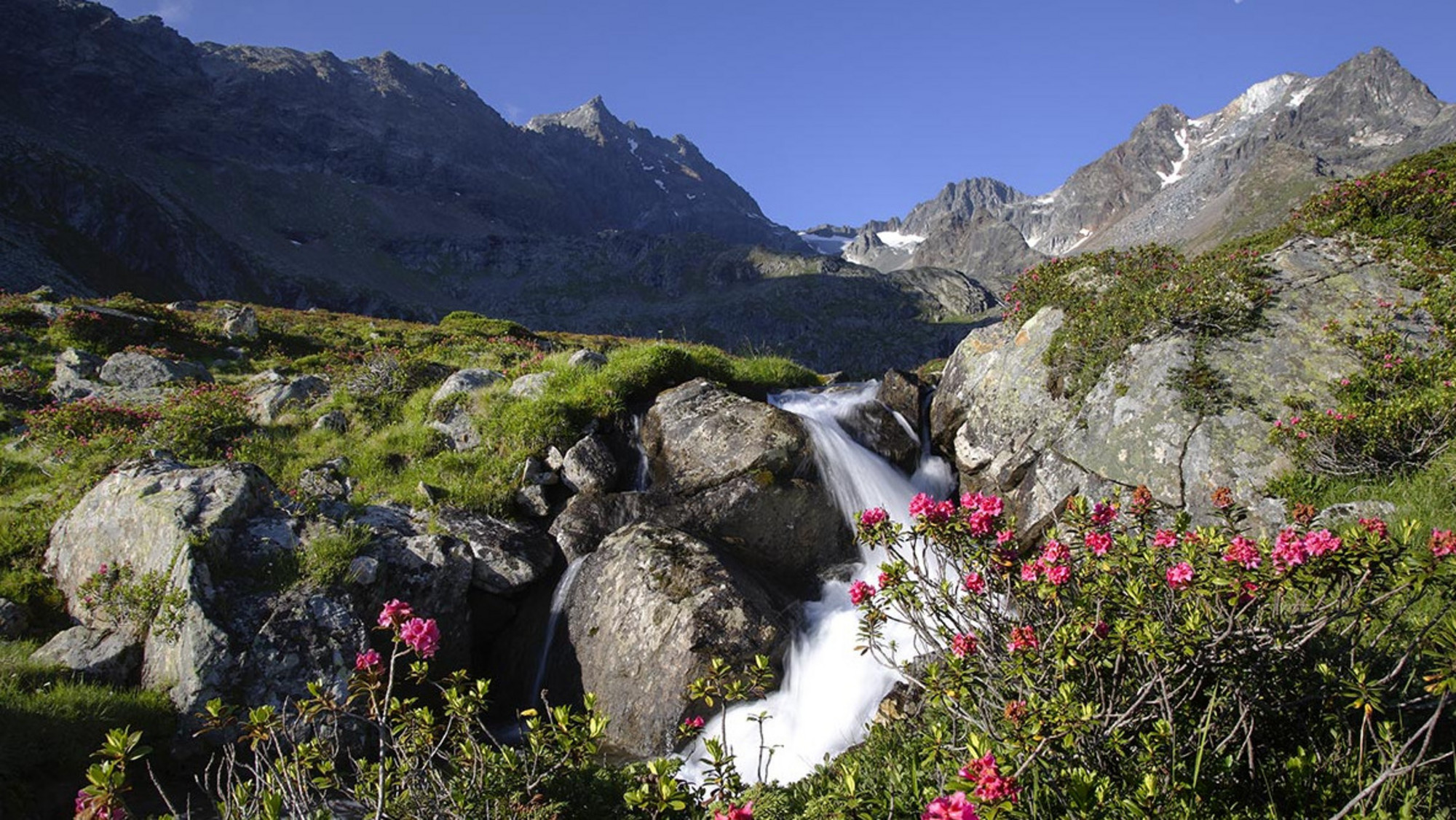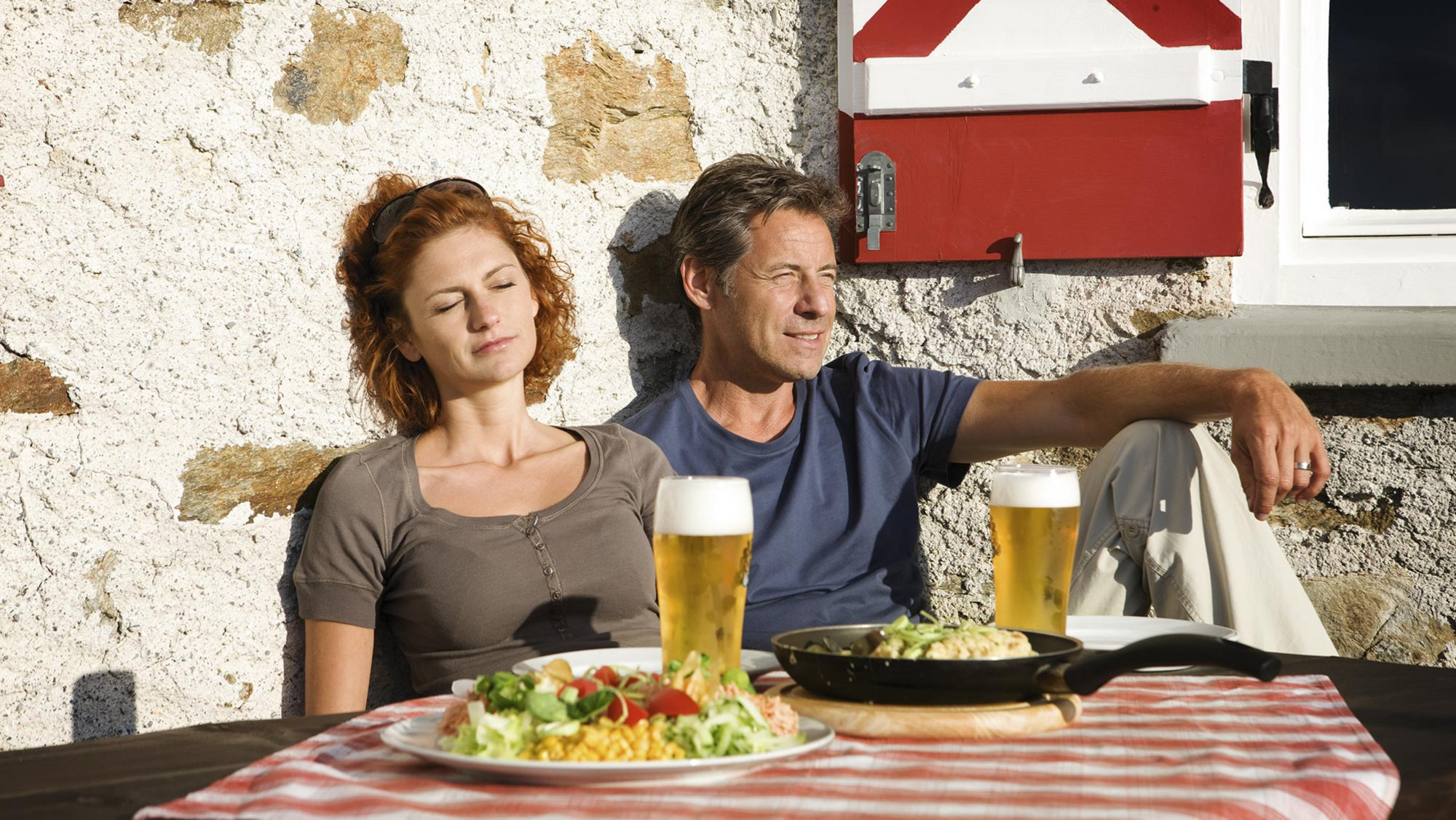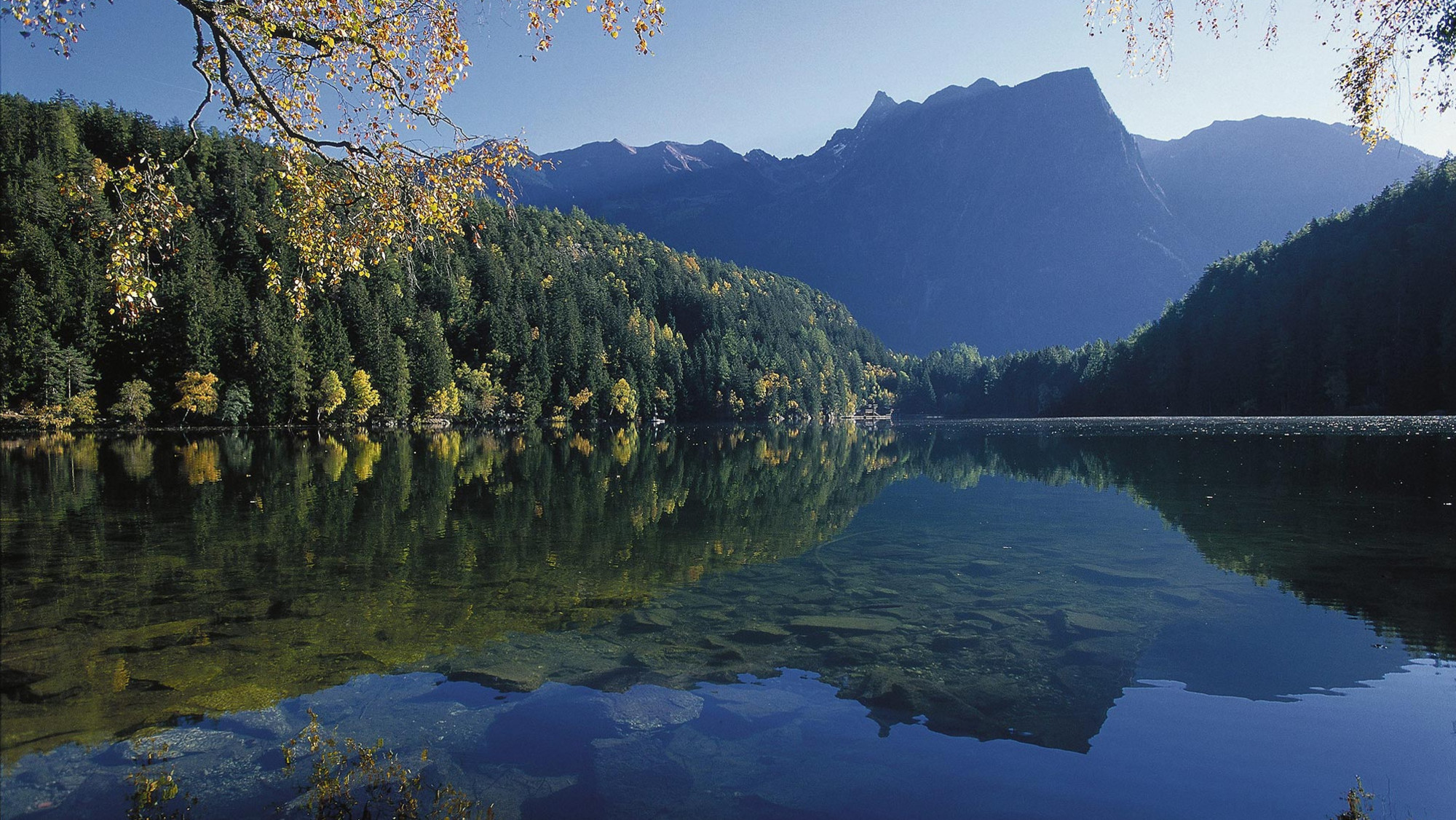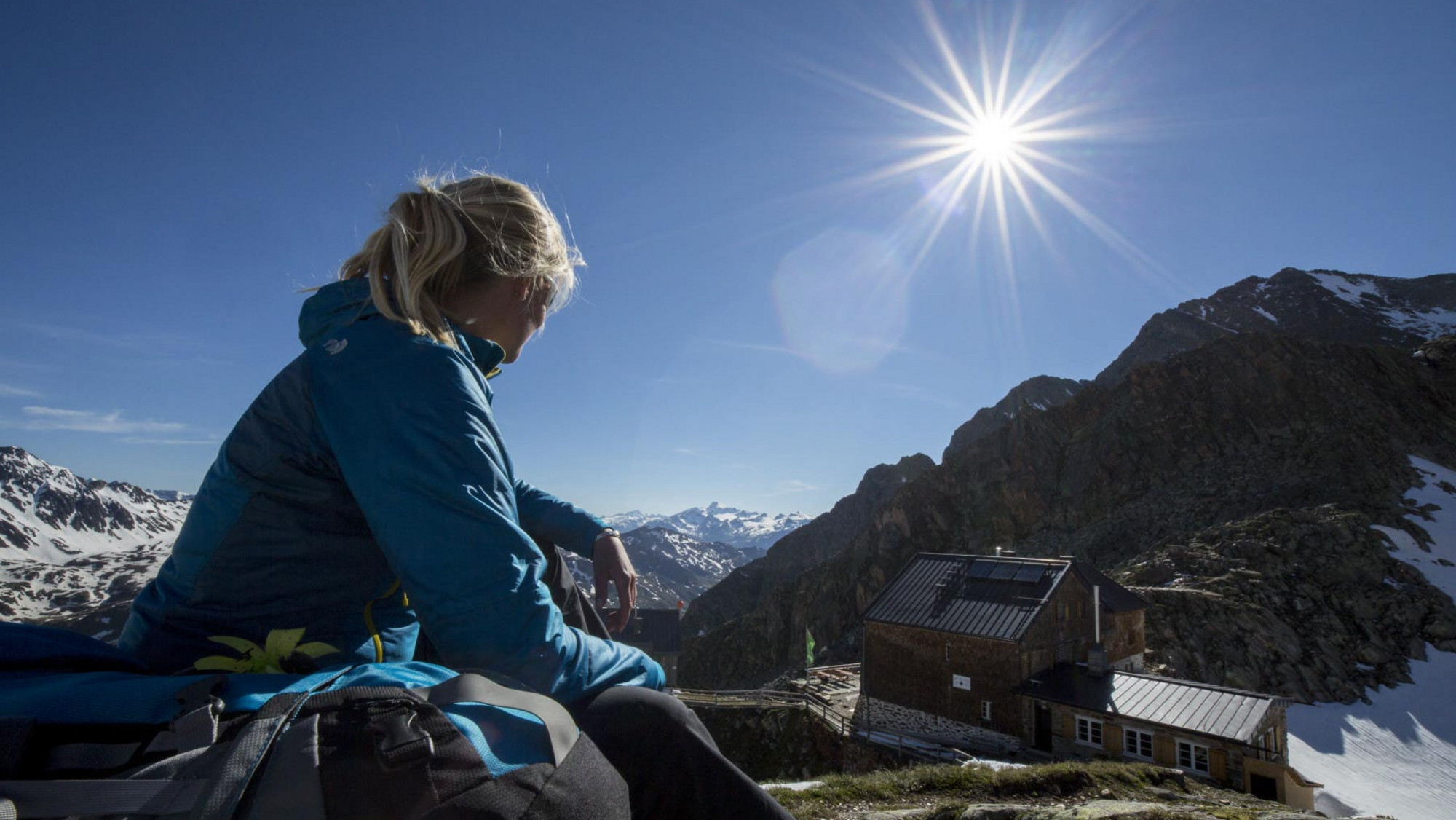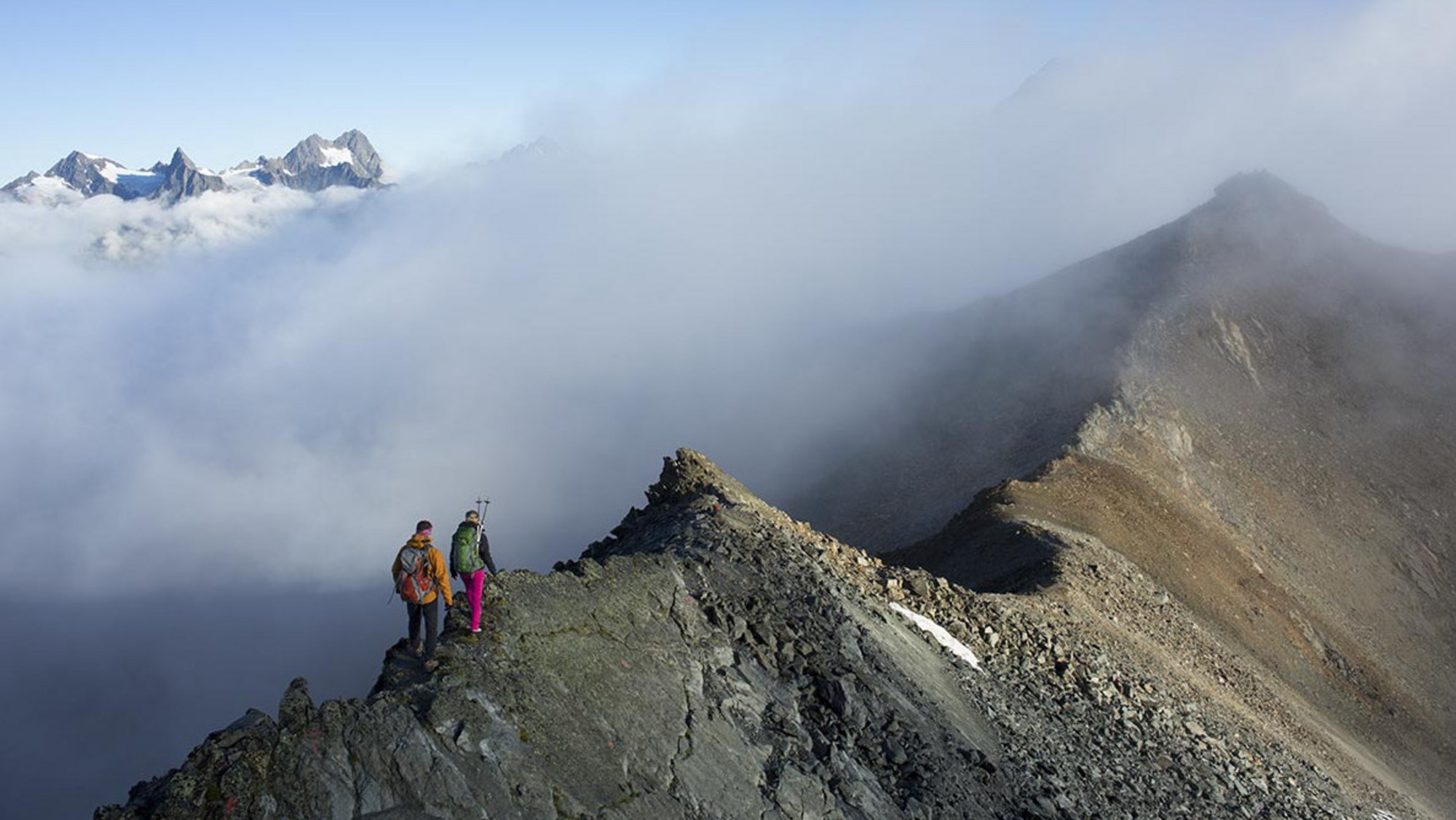 Hiking & mountaineering
In the centre of the Ötztal valley, the Steinadler is the ideal starting point for mountain tours and hikes. In addition to numerous cultivated alpine pastures and huts, the Ötztal has a multitude of impressive three-thousand-metre peaks to explore. Low altitudes too have numerous tours and walks leading to imposing waterfalls, mountain lakes and culinary revelations.
Biking & Cycling
A lot of effort has been made in the Ötztal valley to create ever more interesting and challenging mountain bike trails. For mountain bikers and racing cyclists, the Ötztal is the perfect blend of natural experiences and sporting highlights. Every year we work on new possibilities for cyclists. The Ötztal valley is known for cycling events with cult status. What's new is E-Hiking - the combination of e-bike tours and hiking.
As enthusiastic cyclists and mountain bikers we love to follow the sport during our holidays in the Ötztal as well. Spectacular views of mountain peaks, exciting downhill runs on gravel paths and a lunch break in a tasty Tyrolean mountain hut - that's what makes mountain biking so special...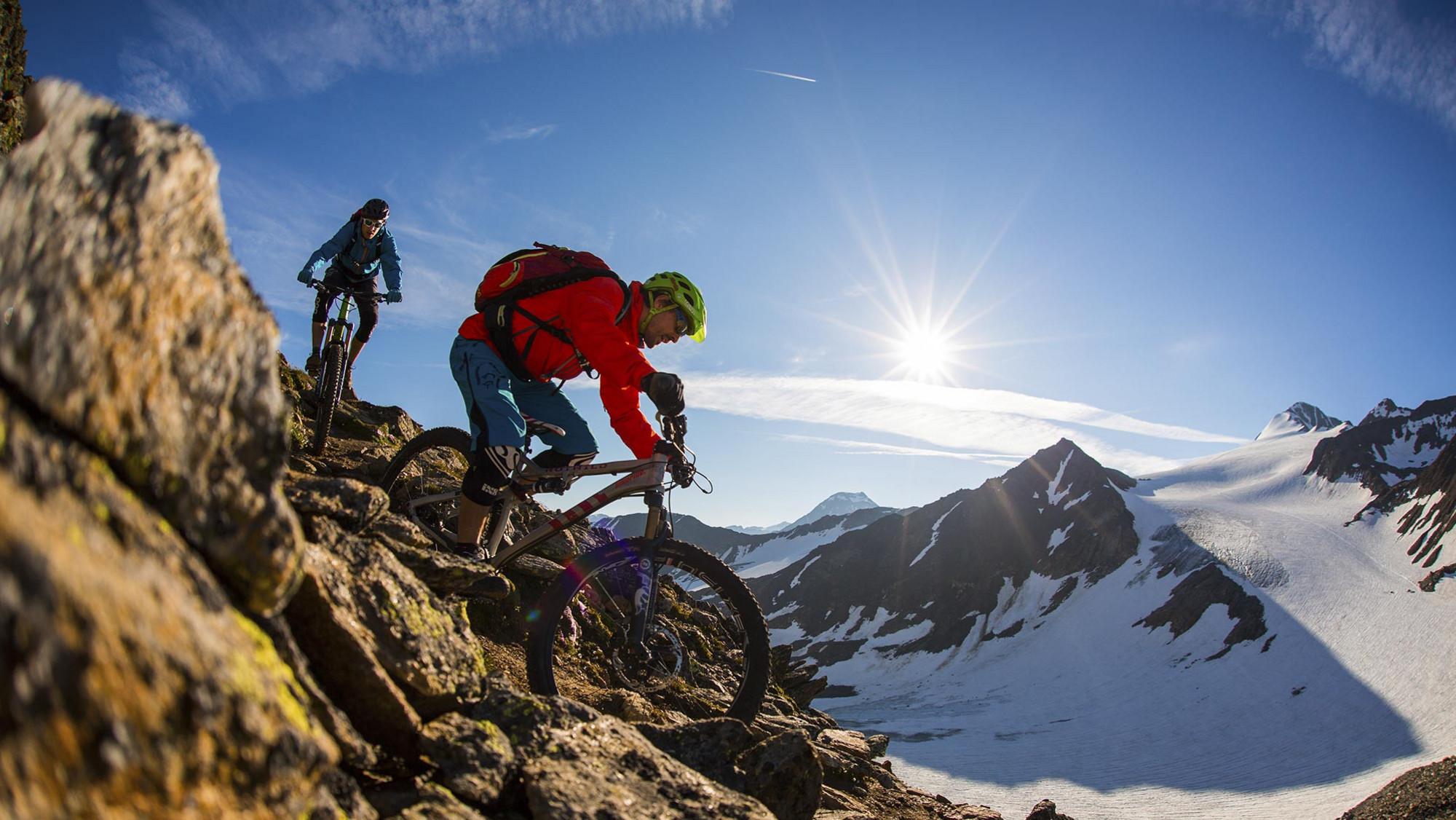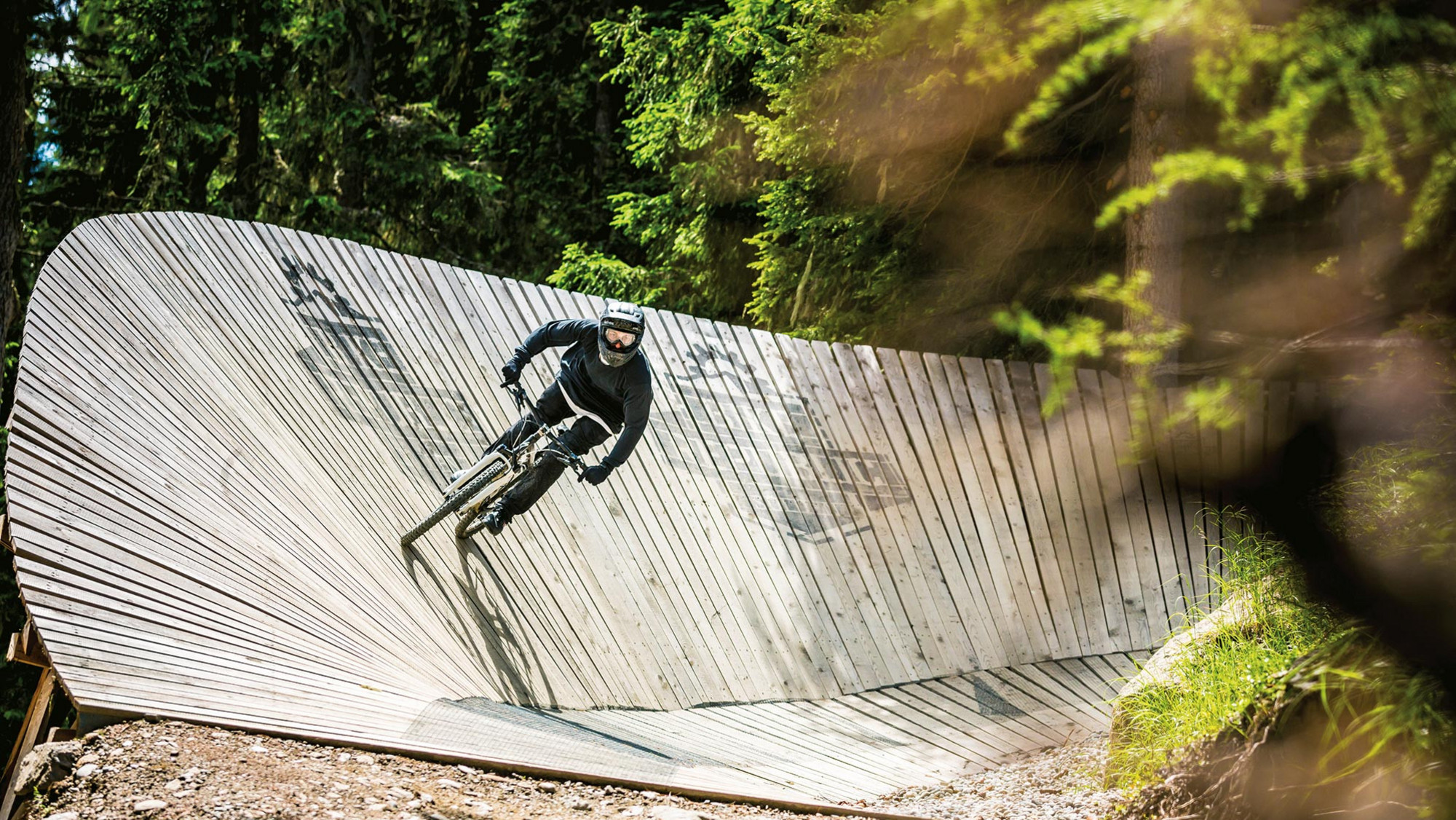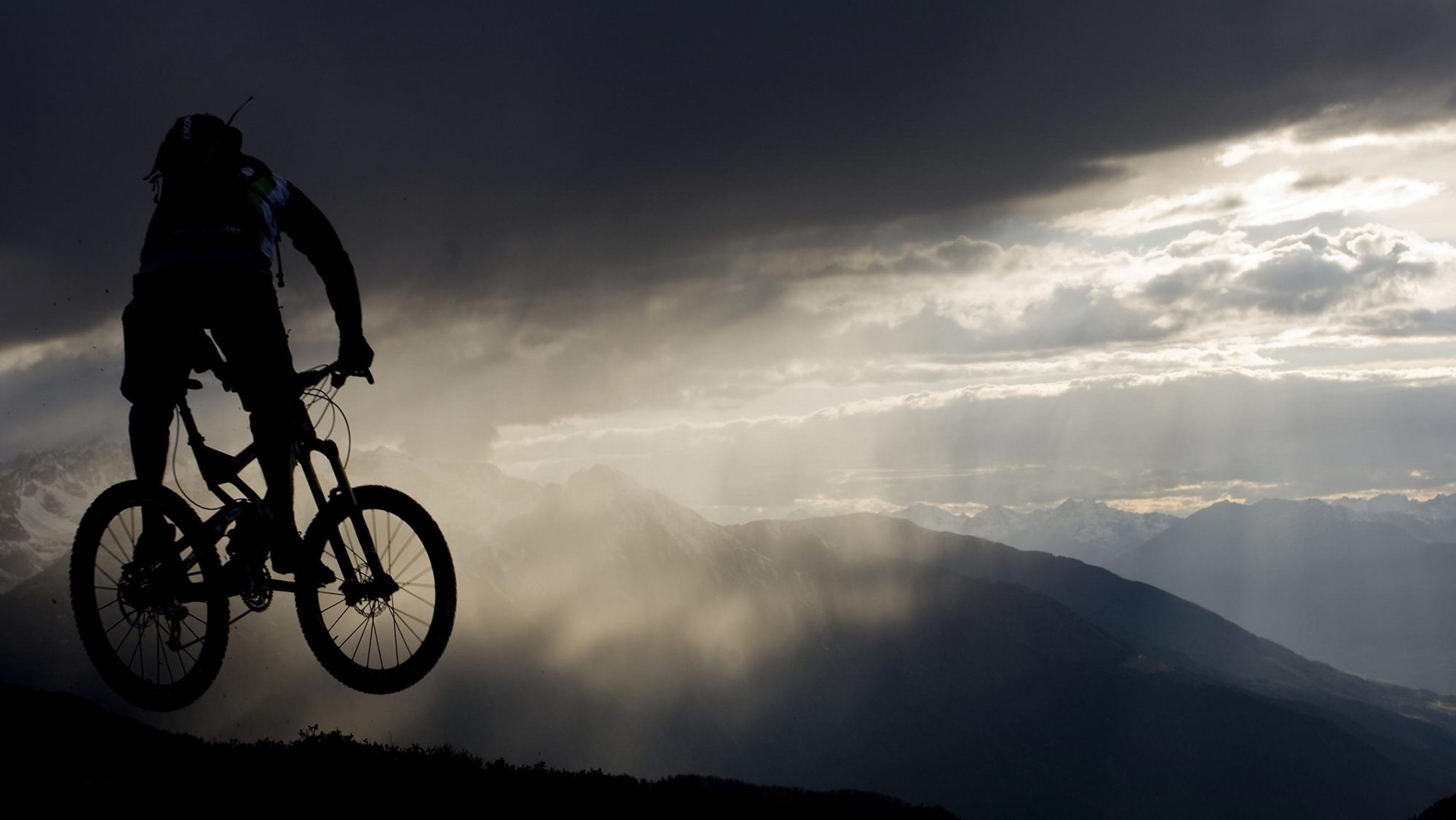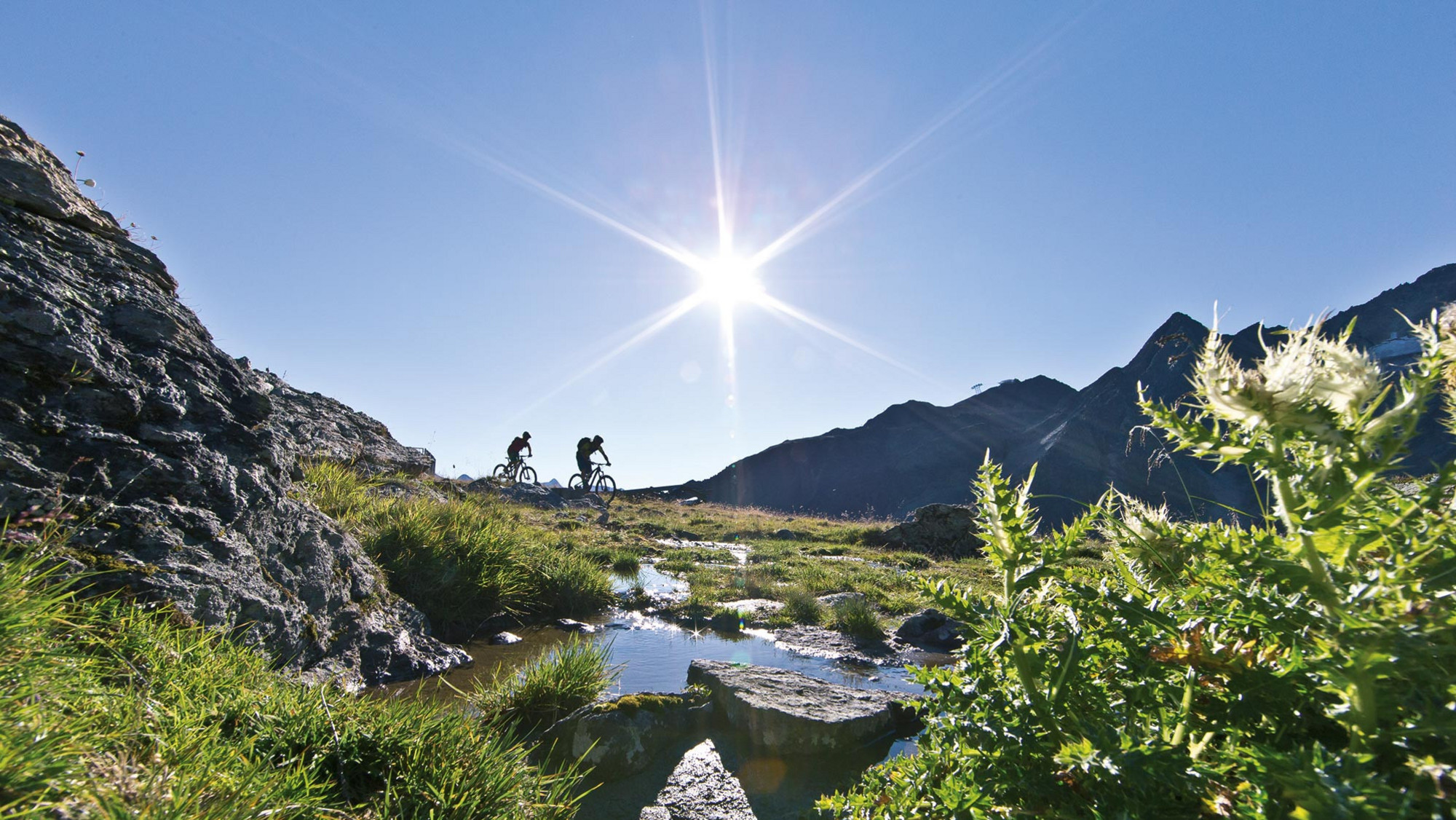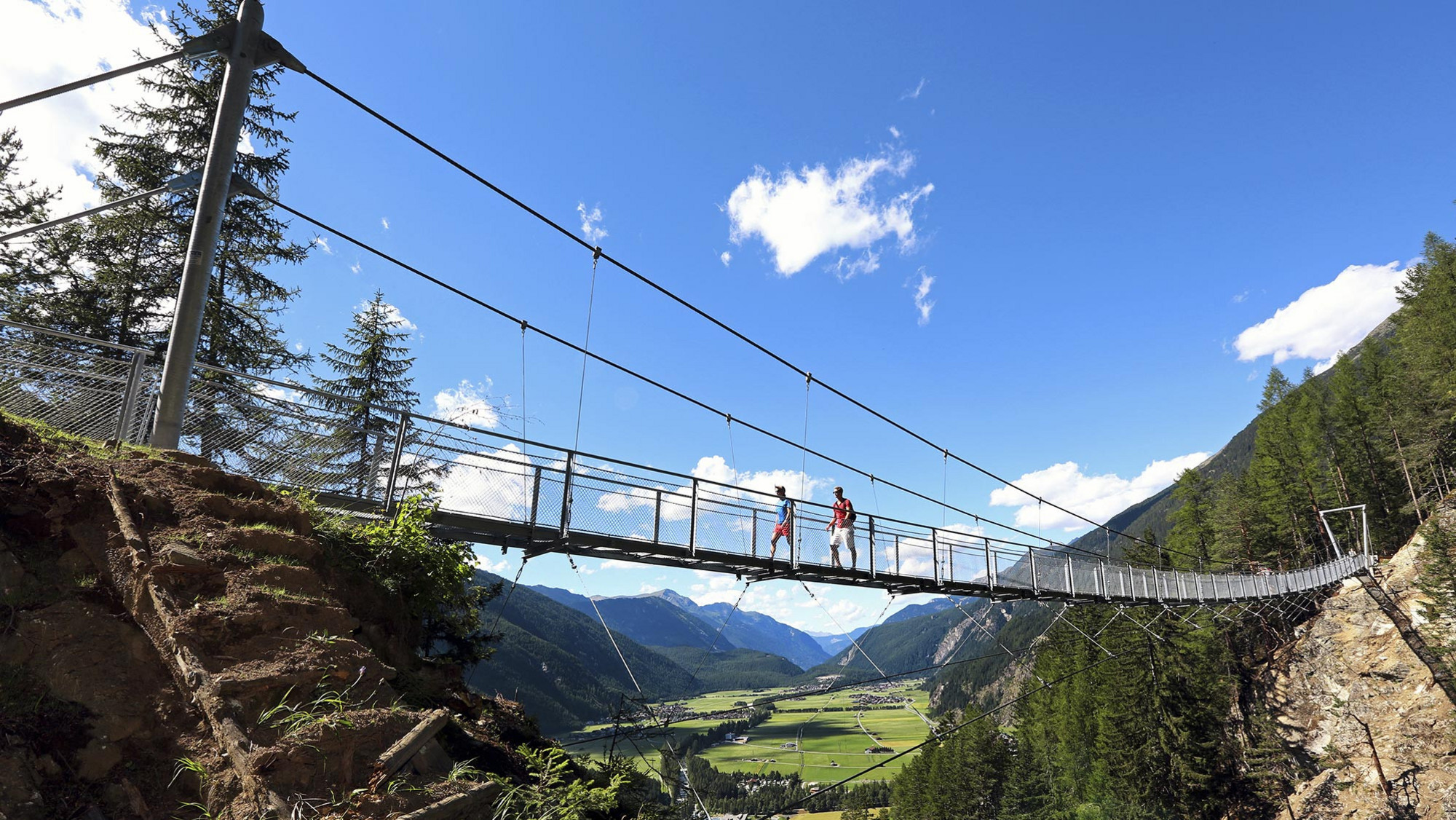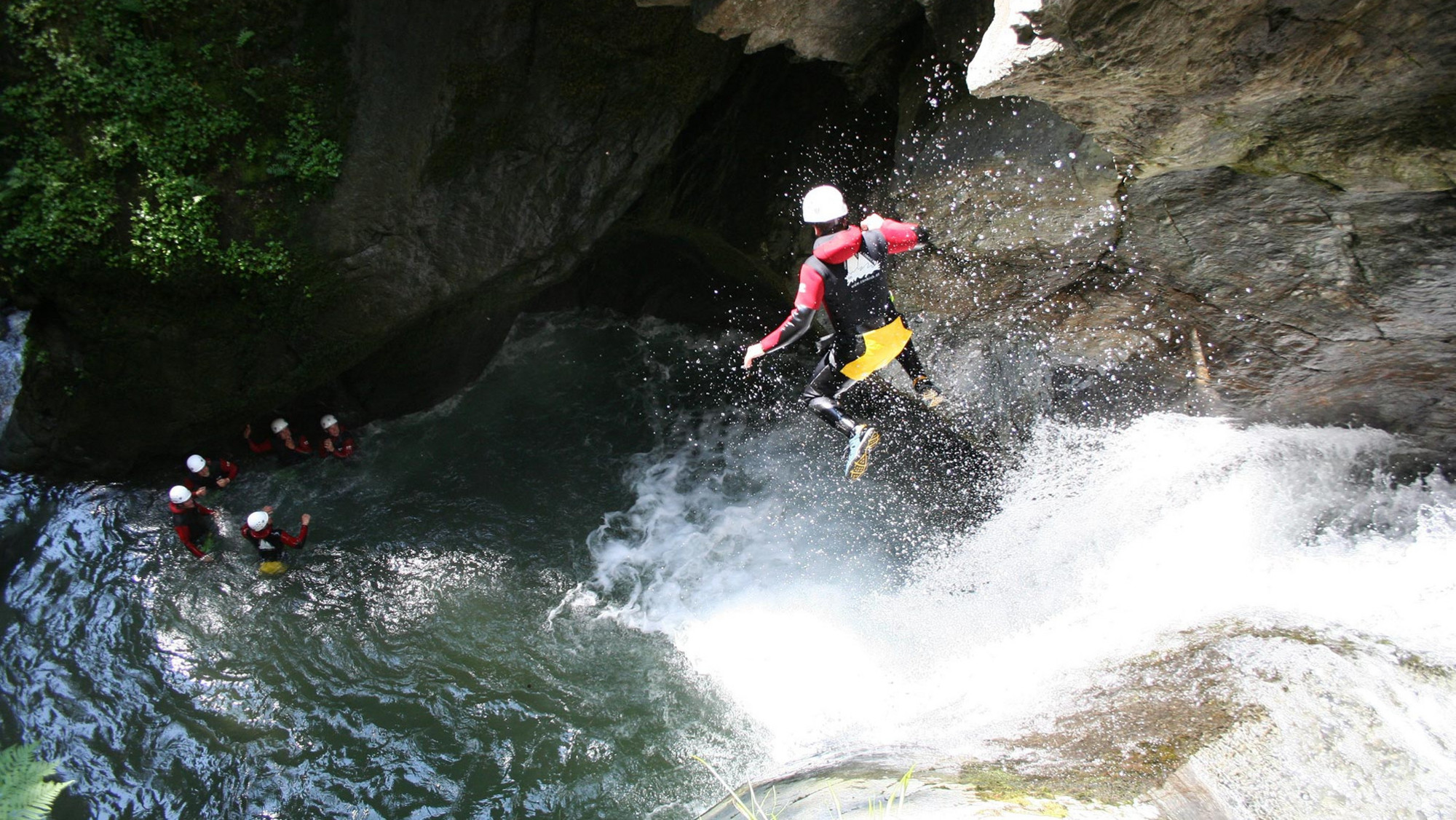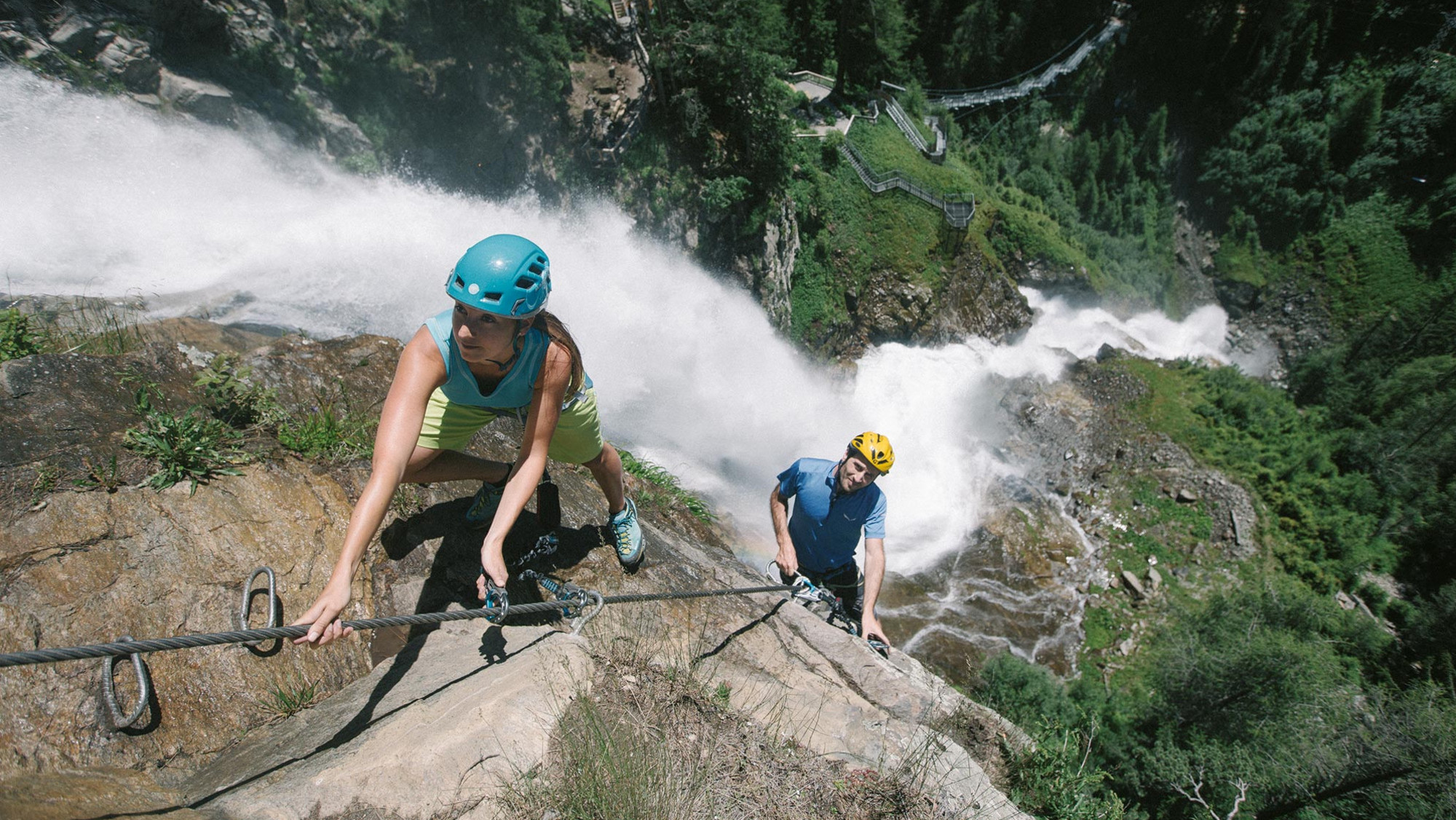 Sports & Leisure
From action sports to a wellness oasis, the Ötztal has everything you need for a relaxing holiday. Even the little ones among us have a wide range of activities to choose from: horseback riding, climbing or simply splashing around in the various lakes or swimming pools.
Family Tips & Excursions
Off with the children into the Tyrolean mountains! And don't worry if the kids can't see much of it at first: They will very soon become little nature experts here and will determine what happens every day, full of the spirit of research and the urge to move. In the mountains or in the water, action-packed or peace and quiet - there's something for every taste and mood! The new adventure playground in Oetz promises an eventful trip into the mining past. And the adventurous mascot "Bergschaf WIDI", based in the Oetz region, is heading for the coolest excursion destinations in the Ötztal. An unforgettable family holiday!